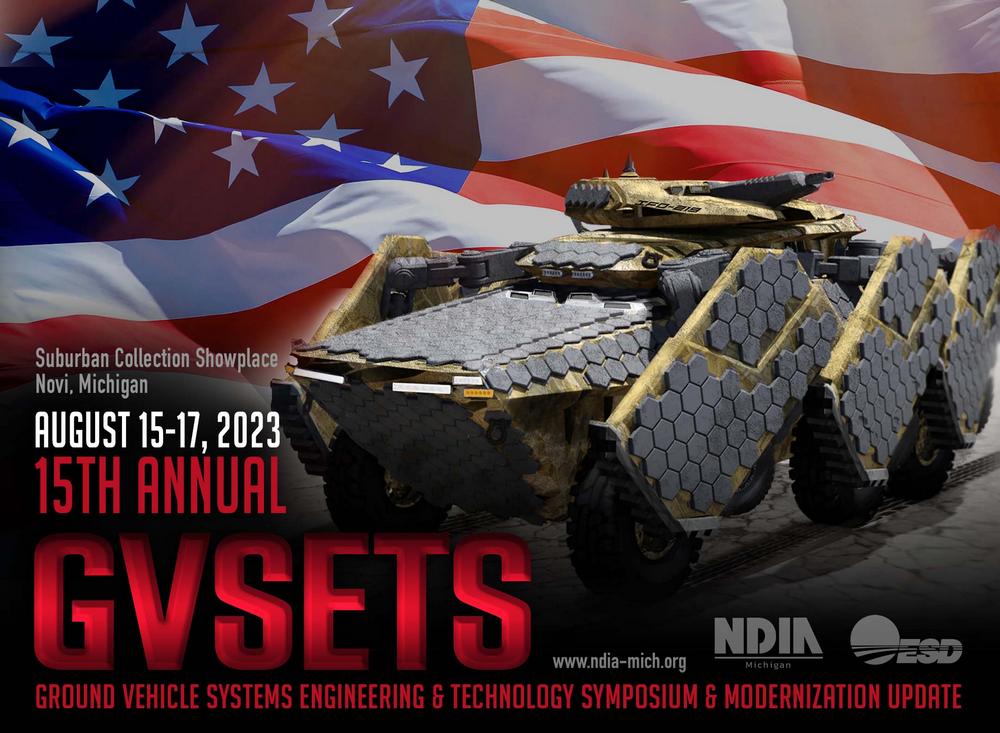 Paper Submissions are closed
Paper Submission Requirements
Draft papers require a minimum of 5 pages. Abstracts will not be accepted.
Papers should be complete to include background/motivation, supporting data, figures, tables, conclusions and references.
Papers must demonstrate relevance to the ground vehicle development missions of the U.S. Army and/or U.S. Marine Corps (USMC).
Papers must conform to the format provided in the Word or LaTeX templates.
Papers SHOULD NOT be commercial in nature or have a marketing emphasis.
Operations Security (OPSEC) requirements:

All papers must be unclassified and releasable to the public.
Papers authored/co-authored by government employees or that contain work funded by the government must go through the OPSEC approval process.
Papers which require OPSEC must contain the "Distribution A" statement and OPSEC tracking number/date upon submission.
Submissions imply the intent of at least one author to attend GVSETS and present the paper.
The selection criteria will include factors such as:
Relevance to the ground systems domain
Originality of work
Clarity of expression
Completeness
Conciseness
Ease of reading
Findings applicable and usable by others
Well-stated objectives
Conclusions answer objectives
References complete
A Paper Template is Provided in Word and LaTeX:
12-point Times New Roman font
1-inch margins
Title in capital letters using 14-point Arial
Title followed by author(s) and their affiliation(s)
Each line in the heading is centered
Double space between the heading and beginning of the abstract
Single space and center the abstract
Double space between paragraphs in the body of the paper
Graphical information or imagery is encouraged
Minimum of 5 pages
Technical Paper Template Technical Paper Template (LaTeX) LaTeX PDF
PAPER ACCEPTANCE NOTIFICATION
Sent by May 4, 2023
Authors of papers chosen by the Technical Committee will be notified by e-mail to the main point of contact listed on the submission form and provided detailed directions for formatting final manuscripts. Accepted authors must submit a complete manuscript, which includes acquiring OPSEC approval, by the deadline prior to the conference. Authors selected to present their papers during the GVSETS Technical Sessions will also receive detailed information regarding presentation format.
Important Dates to Remember:
June 13, 2023 - Final paper submission *
August 1, 2023 - Final presentations due *
August 15, 2023 - Paper Presentation
ALL ATTENDING PAPER AUTHORS ARE RESPONSIBLE FOR THEIR OWN REGISTRATION FEE.
KEEP IN MIND, GOVERNMENT ATTENDEES ARE FREE.
For more information, please contact Leslie A. Smith, CMP, Senior Director of Programs at (248) 353-0735, ext. 152 or This email address is being protected from spambots. You need JavaScript enabled to view it..