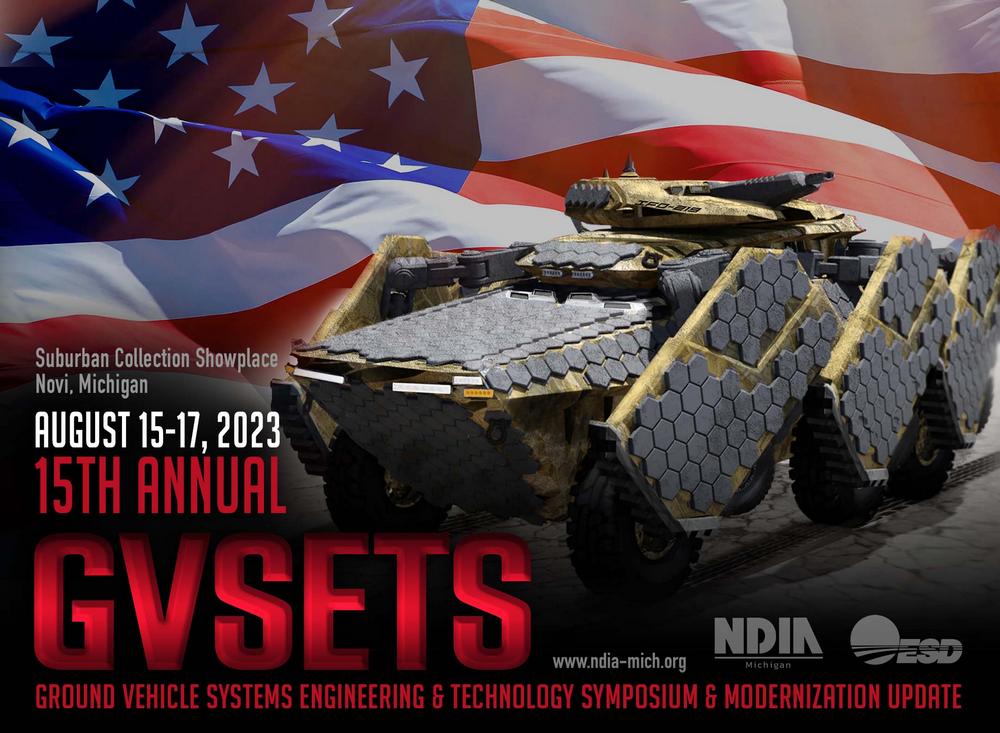 2022 GVSETS & APBI
Presentation slides now online!
Presentations can be viewed online by navigating to the Agendas page, selecting the desired agenda, and clicking on the "Presentation" button (if available).
GVSETS & APBI provides the opportunity to personally network and share technical research to approximately 1,500 attendees.
Scientists and engineers from government, academia and industry are invited to submit papers for the National Defense Industrial Association (NDIA) Michigan Chapter's 14th Annual GVSETS & APBI, in coordination with The Engineering Society of Detroit (ESD).
NDIA is dedicated to enabling our warfighters to have access to the best capabilities available. Technology solutions that bring operational capabilities can be developed by academia, industry, government, or a combination of them. The challenge becomes how to integrate those solutions into current and future military ground vehicles in the most innovative ways. The focus of the 2022 Ground Vehicle Systems Engineering Technology Symposium (GVSETS) is on developing warfighter technology solutions for the future fight.
TECHNICAL PAPER TOPICS
The selected Papers will be published through Google Scholar and presented at the event.
Advanced Materials & Manufacturing
Autonomy, Artificial Intelligence & Robotics
Cybersecurity of Ground Systems
Digital Engineering / Systems Engineering
Modeling Simulation and Software
Power & Mobility
Keynote Speakers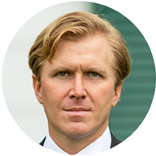 ELBRIDGE "BRIDGE" COLBY - SPECIAL SPEAKER
Former Deputy Assistant Secretary of Defense for Strategy and Force Development
Elbridge Colby is co-founder and principal of The Marathon Initiative, a policy initiative focused on developing strategies to prepare the United Stated for an era of sustained great power competition. He is the author of The Strategy of Denial: American Defense in an Age of Great Power Conflict (Yale University press), which The Wall Street Journal selected as one of the top ten books of 2021.
He was the Deputy Assistant Secretary of Defense for Strategy and Force Development from 2017-2018. In that role, he served as the lead official in the development and rollout of the Department's preeminent strategic planning guidance, the 2018 National Defense Strategy (NDS). He also served as the primary Defense Department representative in the development of the 2017 National Security Strategy.
MR. YOUNG BANG
Principal Deputy Assistant Secretary of the Army (Acquisition, Logistics & Technology)
Mr. Bang was appointed as the Principal Deputy Assistant Secretary of the Army (Acquisition, Logistics & Technology) on 8 March, 2022. As the Principal Deputy, Mr. Bang advises the Assistant Secretary for Acquisition, Logistics & Technology and Army leadership on all matters relating to Army acquisition.
TECH TRANSFER PANEL
GOING TO THE GEMBA: FROM RACING TO WARFIGHTER AT THE SPEED OF COMBAT

MODERATOR:
JOHN WARANIAK
CEO & Founder
Have Blue, LLC.
SAE Fellow

DR. DENISE M. RIZZO
Deputy Chief Scientist
US Army DEVCOM GVSC

DR. ROBERT PRUCKA
Professor of Automotive Engineering
Clemson University, CU-ICAR

DAVE BERKENFIELD
Team Manager, Extreme E Series
Chip Ganassi Racing Teams

JEFF HAMMOND
Commentator, NASCAR Crew
Chief, Fox News NASCAR
Fox News and NASCAR

STEFANO DE PONTI
CEO & General Manager
Dallara U.S.

KEVIN MCENERY
Deputy Director
Next Generation Combat Vehicle (NGCV)
Cross Functional Team (CFT),
U.S. Army Futures Command
For more information about GVSETS & APBI, contact This email address is being protected from spambots. You need JavaScript enabled to view it..
When
August 15-17, 2023
Where
Suburban Collection Showplace
46100 Grand River Ave
Novi, MI 48374