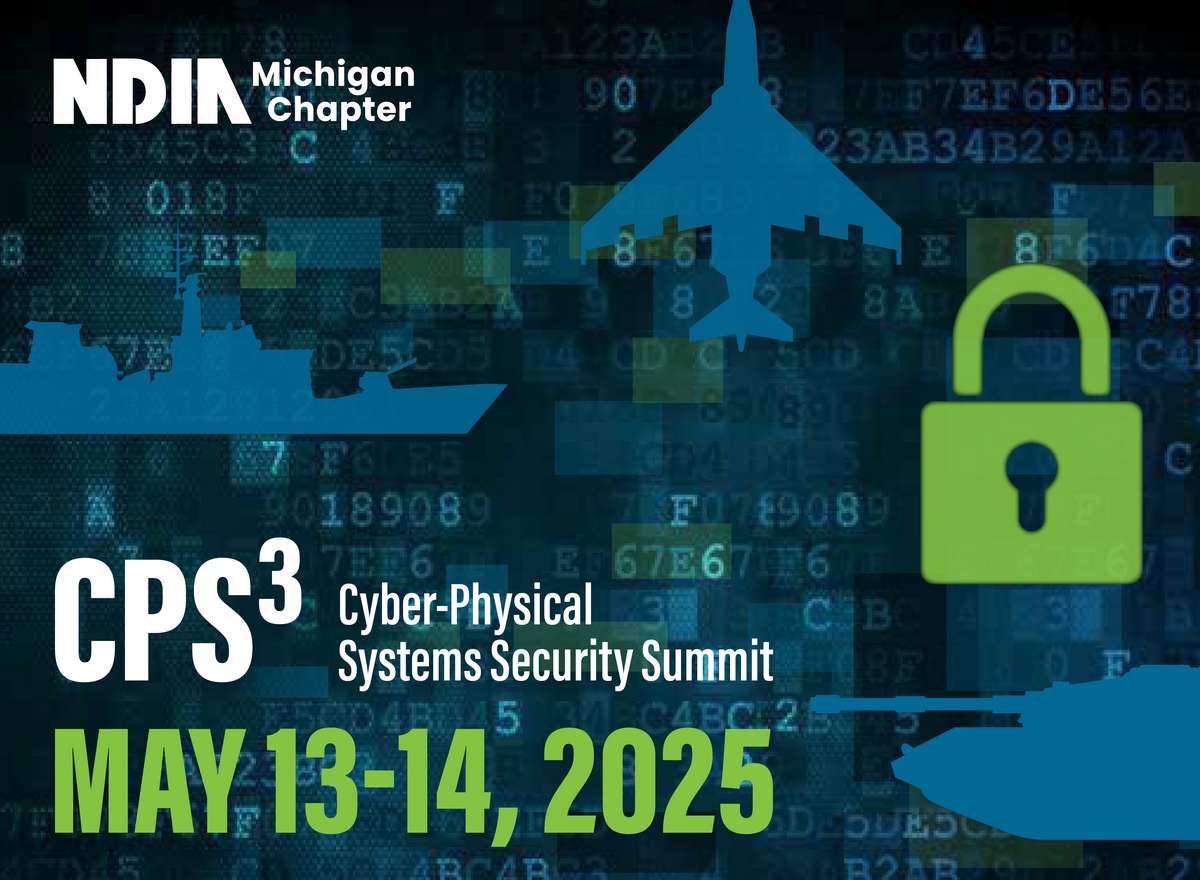 Cyber Physical Systems Security Summit
The 2023 NDIA Michigan Cyber-Physical Systems Security Summit will provide insights into challenges, programs, innovations, and opportunities to increase the cyber resilience of our military and critical assets for both national defense and homeland security. At this summit, you will hear from U.S. military and government leadership and interact with government and defense industry decision-makers, the military and civilian red teams, hackers, researchers, and strategists informing their decisions.
Theme: Securing Everything, Everywhere, All at Once
Attendees, Speakers, and interactive presentations will focus on cybersecurity for:
In-vehicle Cybersecurity
Satellite Communications
Supply Chain Cybersecurity: IIoT/Advanced Manufacturing
Critical Infrastructure: Power/Energy, Water, Oil/Gas
Who Should Attend
Attendees should bring an understanding of cybersecurity unique to their organization and mission. Attendees may include Mechanical/Electrical/Systems Engineers, Computer Science Engineers, cybersecurity researchers and practitioners, policymakers/government affairs professionals, cyber strategists and advocates, and innovators discussing cybersecurity solutions on the cybersecurity conference theme.
SPONSORSHIP OPPORTUNITIES AVAILABLE TODAY!!
Don't miss the opportunity to display and share your unique capabilities!
STAY TUNED for 2023 SPEAKERS AND PANELISTS!
---
2022 Highlights Included…
U.S. Policy Regarding Cybersecurity
Fireside Chat with Michael Cadieux, Director, U.S Army, DEVCOM Ground Vehicle Systems Center (GVSC)
Fireside Chat with LTG (retired) Edward C. Cardon, Senior Counselor, The Cohen Group and BG Glenn A. Dean, Program Executive Officer (PEO), Ground Combat Systems (GCS)
Keynote – MG B. Edwin Wilson (retired), United States Air Force
Mr. B. Edwin Wilson was appointed the Deputy Assistant Secretary of Defense for Cyber Policy on 20 February 2018. In this capacity, he supported the Secretary of Defense and other senior Department of Defense leaders by formulating, recommending, integrating, and implementing policies and strategies to improve DoD's ability to operate in cyberspace.
Questions/ Comments? Drop us a note at This email address is being protected from spambots. You need JavaScript enabled to view it.
When
May 16-17, 2023
Where
Troy Marriott
Registration
EARLY BIRD SPECIAL… ENDS APRIL 1!
Industry
$450 / After April 1 $575
Military/ Government
$250 / After April 1 $350
Academia
$250 / After April 1 $350