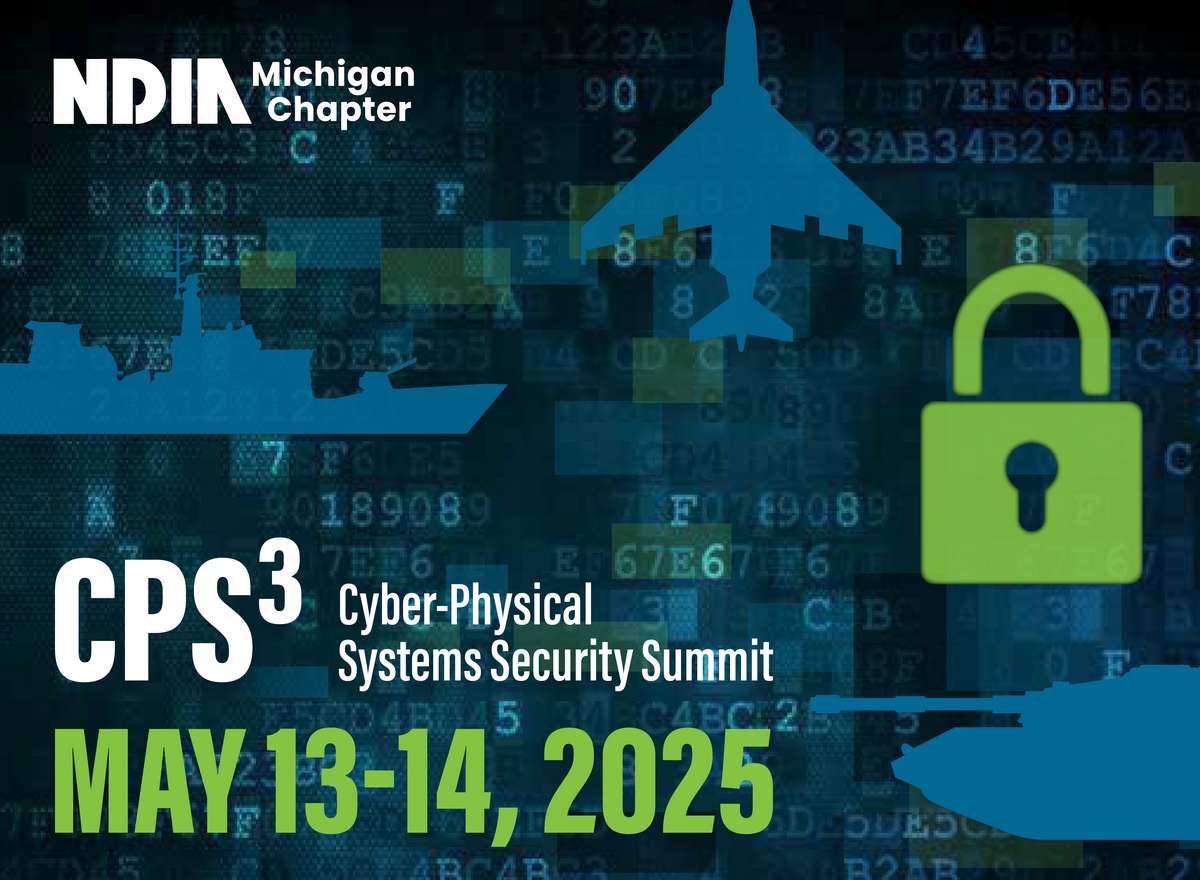 Cyber Physical Systems Security Summit
The 2023 NDIA Michigan Cyber-Physical Systems Security Summit will provide insights into challenges, programs, innovations, and opportunities to increase the cyber resilience of our military and critical assets for both national defense and homeland security. At this summit, you will hear from U.S. military and government leadership and interact with government and defense industry decision-makers, the military and civilian red teams, hackers, researchers, and strategists informing their decisions.
Theme: Securing Everything, Everywhere, All at Once
Attendees, Speakers, and interactive presentations will focus on cybersecurity for:
In-vehicle Cybersecurity
Satellite Communications
Supply Chain Cybersecurity: IIoT/Advanced Manufacturing
Critical Infrastructure: Power/Energy, Water, Oil/Gas
Who Should Attend
Attendees should bring an understanding of cybersecurity unique to their organization and mission. Attendees may include Mechanical/Electrical/Systems Engineers, Computer Science Engineers, cybersecurity researchers and practitioners, policymakers/government affairs professionals, cyber strategists and advocates, and innovators discussing cybersecurity solutions on the cybersecurity conference theme.
SPONSORSHIP OPPORTUNITIES AVAILABLE TODAY!!
Don't miss the opportunity to display and share your unique capabilities!
---
2023 AGENDA HIGHLIGHTS
Fireside Chat with Michael Cadieux, Director, U.S Army, DEVCOM Ground Vehicle Systems Center (GVSC) and COL Jeffrey Jurand, Project Manager, Maneuver Combat Systems, PEO, Ground Combat Systems
Ground and Airy Army Cyber Leadership Fireside Chat with Tom Barnett, Cyber Technology Principal Investigator, U.S. Army Aviation and Missile Research Command and Jeff Jaczkowski, Cyber Director, U.S. Army Ground Vehicle Systems Center
U.S. Air Force Cyber DEVOPs From the Inside – Richard E. "Rich" Kutter, Senior Level executive, is the Technical Advisor, Embedded Computer Systems and Software, Air Force Life Cycle Management Center, Air Force Materiel Command, Wright-Patterson Air Force Base
INTERACTIVE PANEL DISCUSSIONS Focused on …
A Hacking Perspective
Incidence Response
Infrastructure and Platform Relationships
U.S. Air Force and U.S. Army and Platform One
Zero Trust – Vehicles in the Next War
And more…
LIVE TABLETOP EXERCISE Hosted by GRIMM
Questions/ Comments? Drop us a note at This email address is being protected from spambots. You need JavaScript enabled to view it.
When
May 16-17, 2023
Where
Troy Marriott
Registration
EARLY BIRD SPECIAL… EXTENDED to APRIL 12!
Industry
$450 / After April 1 $575
Military/ Government
$250 / After April 1 $350
Academia
$250 / After April 1 $350